Nightmare 1 is the first nightmare in Yandere School.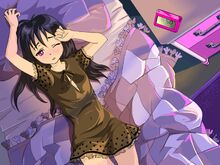 Gameplay
In Nightmare 1, you play as Akari, who wants to murder both Meisa and Makio. A katana is present at the front of the school for Akari to use against them. Once her mission is complete, Akari will wake up.
Trivia
With Tips mode on, Meisa Ito and Makio Sono are both outlined in red.